The italian actor he became an overnight sensational and popular channel of gossip among all after his cast in the exotic drama, 365 Days has to say something about the leak of his private pictures. He has slammed the illegal cyber crime and leak of such vulnerable pictures in which he can be seen on the sets of the film 365 days. He took this incident to his INstagram handle and informed his 12 million followers.
Also, Read Top Stories from the Midget Herald: Leading Personal Injury Attorney Robert Simon Explains Why The Future of the Legal Industry Is Justice HQ
Also, Read Top Stories from the Midget Herald: Shadow and Bone showrunner Eric Heisserer concedes he wasn't going to do the show without the Six of Crows
Michele Morrone wrote in his Instagram post,
"As an actor your life becomes public to a great extent. But, as a normal human being, I would  like my privacy to myself, I'm a huge fan of privacy. It is never ever ok to invade someone's privacy on top of that it's very disrespectful. What just happened is a big offence to me."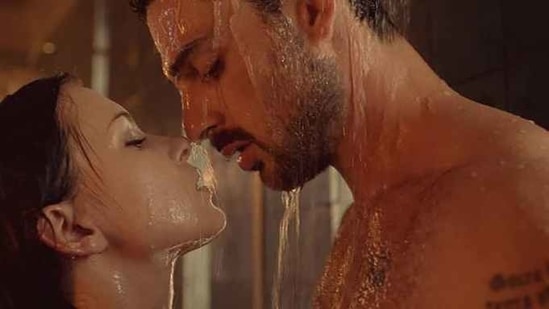 The erotic drama 365 Days was one of the top-rated hots on Netflix and became a popular sensational among the youth in this pandemic. However many criticized the movie for its plot that portrays the rape culture where he kidnaps the woman and expects her to love him.
Also, Read Top Stories from the Midget Herald: The Conjuring: The Devil Made Me Do It Director says that the film will not include Annabelle or Nun
Also, Read Top Stories from the Midget Herald: New fan art envisions Steve Rogers' last mission returning every Infinity Stones after Avengers: Endgame
However he was thankful to all his online fans and followers for supporting him in times of need. He had been putting in hard work like never before and wants to keep his fans happy despite everything. For more updates on Hollywood news, stay tuned to the latest news and posts of The Midget Herald.