From the recent videos and posts on Jacqueline Fernandez's Instagram page, it seems that she is missing pole dancing very much. She has shared some glimpses of the practice session of Pole dancing on her Instagram, page along with her trainer guiding her through the whole process. It the caption she has mentioned that its been 3 years since she did this. Certainly this pandemic is making everyone return back to their hobbies.
Also, Read Top Stories from the Midget Herald: Leading Personal Injury Attorney Robert Simon Explains Why The Future of the Legal Industry Is Justice HQ
Also, Read Top Stories from the Midget Herald: Shadow and Bone showrunner Eric Heisserer concedes he wasn't going to do the show without the Six of Crows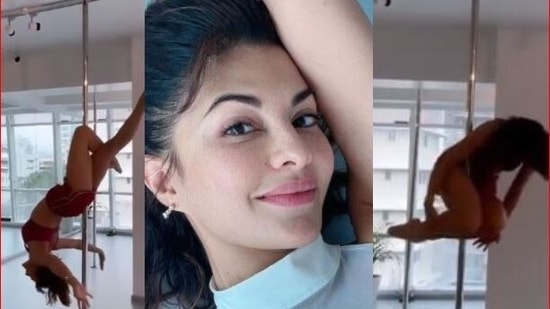 Jacqueline has done pole dancing in many of her Bollywood songs,mostly which were item songs, including Chandralekha (for the movie  A Gentleman, casting opposite Sidharth Malhotra) and Heeriye (for themovie Race 3, opposite Salman Khan).
Initially the houseful 3 heroine is seen with her friend celebrity stylist Chandini Whabi. After a few seconds, she quits and leaves the video in midway. The trainer also shouts, "Oooh! Man!" Previously also, Jaqueline used to take to Instagram all the moments spent with her friends at their places. They also used to hangout at the restaurants and the eateries and shared the picturesof food.
Also, Read Top Stories from the Midget Herald: The Conjuring: The Devil Made Me Do It Director says that the film will not include Annabelle or Nun
Also, Read Top Stories from the Midget Herald: New fan art envisions Steve Rogers' last mission returning every Infinity Stones after Avengers: Endgame
As of now, Jaqueline has a number of films in the pipelined process for a next few months including Rohit Shetty's Cirkus alongside Ranveer Singh , Salman Khan for the sequel to their 2014 hit, Kick and many more. For more updates on Entertainment and Bollywood, stay tuned to the latest news and posts of The Midget Herald.