The most popular song of Judwaa 2 , Tan Tana Tan had a very popular step which all the Indian fans loved admiring and trying out. However the B-Star Varun Dhawan made Chris Patt do the step and the entire Hollywood is loving it.
Varun Dhawan even shared the video of the dance step od Chris in his instagram handle. The video was all about Varun asking some questions to Chris just after the release of his movie.
Also, Read Top Stories from the Midget Herald: A young and energetic boy from Chennai called Mehul Rathod is helping many people of Chennai
Also, Read Top Stories from the Midget Herald: Inspired by The Success of Didi Wong, Hope and Inspiration Extend to All Women in The World and She Achieves Her Life Goals.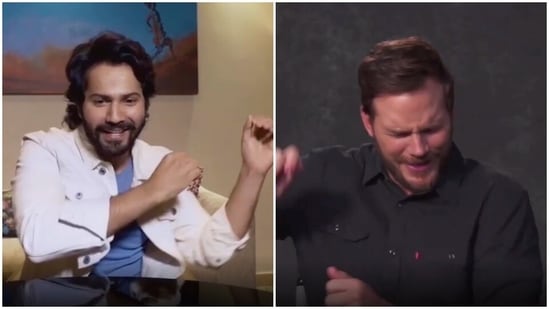 The video starts with Varun asking a few questions about show parks and recreations and how he was well enough to play the role of affable. He further went on to ask him about the deep conversation with Chris had with his  father-in-law, Arnold Schwarzenegger regarding work.
Before this Varun had invited Chris and preseted him with a birthday cake. he asked chris to blow off the candles to which chris replied Shukriya at the end.
On 
Friday, 
Amazon 
Prime 
Video 
will 
premiere 
The 
Tomorrow 
War. 
It's 
about 
humanity 
from 
thirty 
years 
in 
the 
future 
requesting 
assistance 
from 
people 
living 
now 
in 
order 
to 
fight 
an 
extraterrestrial 
invasion. 
Chris 
is 
one 
of 
the 
super 
troops 
dispatched 
to 
2051 
to 
combat 
aliens 
and 
restore 
order. 
Adam 
McKay 
is 
the 
director.
Also, Read Top Stories from the Midget Herald: Leading Personal Injury Attorney Robert Simon Explains Why The Future of the Legal Industry Is Justice HQ
Also, Read Top Stories from the Midget Herald: Shadow and Bone showrunner Eric Heisserer concedes he wasn't going to do the show without the Six of Crows
For more updates on celebrities, Hollywood, Cricket, sports, technology and business, stay updates with the latest posts of The Midget Herald.