Sushmita Sens took to Instagram live session this Friday to reveal about her updates on her channel Aarya. He said that they are in the last schedule of the second season and it wouldn't take much time to complete this. The first season started on Disney Hotstar back in the lockdown time in June 2020. It was well- engaged with the audience for  its well described narration nd storyline.
Also, Read Top Stories from the Midget Herald: Leading Personal Injury Attorney Robert Simon Explains Why The Future of the Legal Industry Is Justice HQ
Also, Read Top Stories from the Midget Herald: Shadow and Bone showrunner Eric Heisserer concedes he wasn't going to do the show without the Six of Crows
Apart from telling the updates of the last schedule, she also thanked her fans for being the constant support behind the succesgul launch of Season 1 and 2 as well. She also said her fans to wait patiently until the next time.
Penned by Sandeep Shrivastava and Anu Singh Choudhary, the first season of Aarya also shows Ankur Bhatia, Jayant Kripalani, Sikander Kher, Namit Das, Manish Chaudhary, Maya Sarao, Vikas Kumar,  and Sugandha Garg.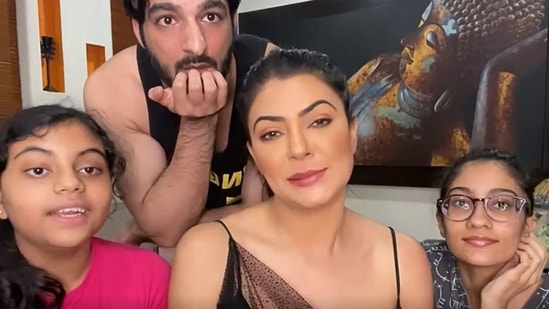 Also, Read Top Stories from the Midget Herald: The Conjuring: The Devil Made Me Do It Director says that the film will not include Annabelle or Nun
Also, Read Top Stories from the Midget Herald: New fan art envisions Steve Rogers' last mission returning every Infinity Stones after Avengers: Endgame
Aarya casts the former Miss universe in the role of  a happily married lady whose life becomes full of uncertainties when her husband, pharma baron Tej Sareen (Chandrachur Singh is shot.
Thereafter she discovers various different turns, where she knows that he was involve din a number of illegal drug rackets which is now a burden on her family. This series was directed by Ram Madhvani and Sandeep Modi. For more updates on the recent Hollywood and celebrities news, stay tuned to the latest news and posts of The Midget Herald.