The B-Town actress who was much in the media channels last year owing to many controversies right from the Sushant Rajput Case to drugs and NCB case, the Bengal Tigress Riya Chakraborty comes in support of international singer Britney Spears amidst her ongoing legal war to end her conservatorship.
Also, Read Top Stories from the Midget Herald: Leading Personal Injury Attorney Robert Simon Explains Why The Future of the Legal Industry Is Justice HQ
Also, Read Top Stories from the Midget Herald: Shadow and Bone showrunner Eric Heisserer concedes he wasn't going to do the show without the Six of Crows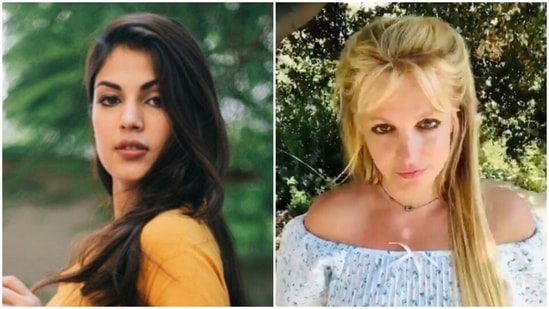 She showed her support for Brittney on her Instagram by using the hashtag #FreeBritney. As pet the US weekly, Britney Spears was put under the legal guardianship since February 2008 after separating ways from Kevin Federline. She has been under conservatorship for 13 years. The court has ordered agreements that has made her ex husband and the father of her children Preston and Jayden has control over her real estate and other important life decisions.
She aslo alleged that the doctors had modified her medication and she was not even allowed to remove the contraceptive intrauterine device (IUD) inserted inside her so that she cannot conceive and have more kids even though she is willing to
Also, Read Top Stories from the Midget Herald: The Conjuring: The Devil Made Me Do It Director says that the film will not include Annabelle or Nun
Also, Read Top Stories from the Midget Herald: New fan art envisions Steve Rogers' last mission returning every Infinity Stones after Avengers: Endgame
On Wednesday, Britney Spears confronted virtually before Los Angeles superior court judge Brenda Penny, She did this and demanded her independence from the 13 year long courtship. For more updates on Entertainment and Bollywood, stay tuned to the latest news and posts of The Midget Herald.